The Peaks Senior Living Community Plans First Multi-Generational Summer Theatre Camp and Performances with Missoula Children's Theater
Community-wide Casting Call for Children Entering First Grade through High School Seniors
FLAGSTAFF, Ariz. (May 20, 2015) – The Peaks, a leading senior living community in Flagstaff in Northern Arizona, managed by The Goodman Group, is partnering with the Missoula Children's Theatre (MCT) to host its first multi-generational summer theatre camp, June 8-12, which will result in the presentation of two performances of "Aladdin." The one-week intergenerational summer theatre camp experience is being made possible by the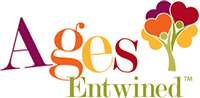 Ages EntwinedTM program at The Peaks. Ages Entwined is a national program developed by The Goodman Group, which helps bring generations together at its managed senior living communities to create meaningful interactions, and provides opportunities for sharing wisdom, mentoring and socializing.
Casting for "Aladdin" will include school age students from the community entering first grade through 12th grade and residents from The Peaks to create a multi-generational performance and theatre experience. Two performances will take place on Fri., June 12 at 6:30 p.m., and a matinee performance on Sat., June 13 at 3 p.m. at the community at 3150 North Winding Brook Road.
"We are excited to join forces with our management company, The Goodman Group, to participate in Ages Entwined's innovative program that helps links the generations, and Missoula Children's Theatre for this special event," said Janet Mars, executive director at The Peaks. "Our senior residents and the children in the community are really looking forward to the opportunity. We see that both generations benefit from the interaction, and the children develop confidence, skills and self-esteem, as well as meaningful relationships with our residents."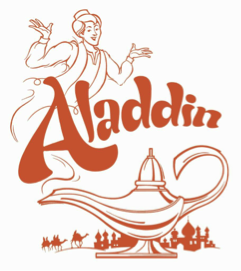 "The play is being produced by Missoula Children's Theatre, and is part of our unique international touring project," said Michael McGill, executive director, MCT. "We are thrilled to join forces with The Peaks to develop an exceptional intergenerational theatre program experience for school age children and seniors. We understand this supports The Goodman Group's Ages Entwined program, providing enriching, intergenerational experiences for all those involved and entertainment for the local community."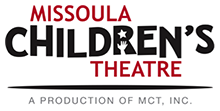 Show Synopsis: For Aladdin it's not easy to find a magic lamp but it's even harder to get a date! It's a swirling sandstorm of famous Arabian Tales from Ali Baba to Scheherazade, and even Sinbad the Sailor, as Aladdin journeys to find a magic lamp in a Cave of (not-so-great) Wonders. Along his way Aladdin seeks answers and advice from wise Genies, a powerful Sultan, and his own Mother to find a way to meet the Princess. However, even with the lamp in hand, Aladdin will have to learn that it takes more than a wish to make a good impression. Full of memorable characters, from lost Penguins to talking Palm Trees, this is an adventure worthy of 1001 laughs.
Tickets: Tickets can be reserved in advance by calling Life Enrichment Director Maggie Twomey at 928-864-5355. Tickets are $5 each in advance and $8 at the door, so please call early. All of the proceeds from sales will go to Northern Arizona University's NAU Road Scholar Program and Theatrikids Summer Scholarship Fund.
Auditions: There are roles for children entering 1st grade through 12th grade, and residents of The Peaks are invited to audition for the Missoula Children's Theatre production of "Aladdin" on Mon., June 8, 2015 from 1-3:00 p.m. at The Peaks at 3150 North Winding Brook Road.
Rehearsals at The Peaks: The first rehearsal will be conducted on Mon., June 8 from 3:15-5:15 p.m. at The Peaks, and then every day for the remainder of the week at the senior living community from 13:00 p.m. and 3:15-5:15 p.m., depending on acting roles. Although not all cast members will be needed at every session, those auditioning must have a clear schedule for the entire week and if selected, be able to attend all rehearsals required for their role. A detailed rehearsal schedule will be distributed at the conclusion of the audition. Cast members scheduled for the full 4.5 hours of rehearsal will be asked to bring a snack. For more information on auditions, call Maggie Twomey at 928-864-5355. If interested in participating, please call to sign up and reserve a spot for your child's audition. In addition to the younger children, the production especially needs older teens to participate.
The Peaks operates in partnership with Northern Arizona Health Care and is part of Intergenerational Living and Health Care, a 501(c)(3) nonprofit. The Peaks provides senior residents with a full range of care and services, including independent and assisted living, memory care, skilled care and rehabilitation. Year-round, The Peaks hosts a variety of intergenerational activities to provide both children and older adults with extraordinary opportunities for sharing and learning.
---