Flagstaff Senior Living Community to Produce Intergenerational Play, Strengthen Connections Between Generations
FLAGSTAFF, Ariz. (June 6, 2016) – The Peaks, a leading senior living community in Flagstaff and Northern Arizona, is partnering for the second year with Missoula Children's Theatre (MCT) to host a one-week multi-generational summer theatre camp June 6-10 which will result in the presentation of two performances of Sleeping Beauty. The intergenerational summer theatre camp experience is being made possible by Ages EnwtinedTM, which helps bring generations together to create meaningful interactions, and an opportunity for sharing wisdom, mentoring and socializing.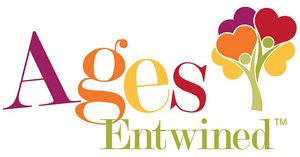 Casting for "Sleeping Beauty" will include school age students from the community entering first grade through 12th grade and senior residents from The Peaks to create a multi-generational performance and theatre experience.
REHEARSALS
Mon., June 6: 3:30 – 5:30 p.m.
Tues. – Fri., June 7 – 10: 1:00 – 5:30 p.m.
PERFORMANCES
Fri., June 10: 6:30 p.m.
Sat., June 11: 3:00 p.m.
"We are excited to join forces with Missoula Children's Theatre for this special event," said Janet Mars, executive director at The Peaks. "Our senior residents and the children in the community are really looking forward to the performance. We see that both generations benefit from the interaction, and the children develop confidence, skills and self-esteem, as well as meaningful relationships with our residents."
"We are thrilled to join forces with The Peaks to develop an exceptional intergenerational theatre program experience for school age children and seniors," said Michael McGill, executive director, MCT. "We understand this supports The Peaks' intergenerational initiatives, providing enriching, intergenerational experiences for all those involved and entertainment for the local community.
The Peaks operates in partnership with Northern Arizona Health Care and is part of Intergenerational Living and Health Care, a 501(c)(3) nonprofit, and along with its management company, The Goodman Group, all share a common vision that focuses on bringing elders and children together for life enriching intergenerational experiences.
Show Synopsis: In this original adaptation of the classic fairy tale, a new princess is born, and people of the kingdom far and wide gather to celebrate. One simple mistake is made – an invitation is misplaced – and the wrath of the vicious Scarella falls upon the poor infant in the form of a spell. Sleeping Beauty is now destined to sleep for eternity if she should prick her finger on a spindle before she reaches her sixteenth birthday. Sleeping Beauty's Fairy Godmothers do their best to amend the spell, but Scarella, with the help of some nasty Trolls, tricks Sleeping Beauty into pricking her finger and the spell takes effect. Five hundred years pass, and Sleeping Beauty wakes to find herself in a Rock 'n Roll dream. Also featured in this production are the King and the Queen, Spot, the Fairies, the Palace Attendants, and the Caterpillars. A rock 'n roll fable for the ages.
Tickets: There are no tickets for purchase, but 100% of the freewill donations will go to the Safe Child Center at Flagstaff Medical Center.
---